6mm fire proof internal magnesium oxysulfate board
Company Information
Shandong Lanchuang Economy and Trade Co., Ltd. was founded in 2012. We focus on MgO board business. We are the export agent of China Magnesite & Material Association, and the buying agent of Magnesium Oxide Cement Association(MOCA). We are a member company of Shandong Fairyland Infrastructure Group.Shandong Fairyland Infrastructure Group Co.,Ltd. has a history of 27 years in real estate development business.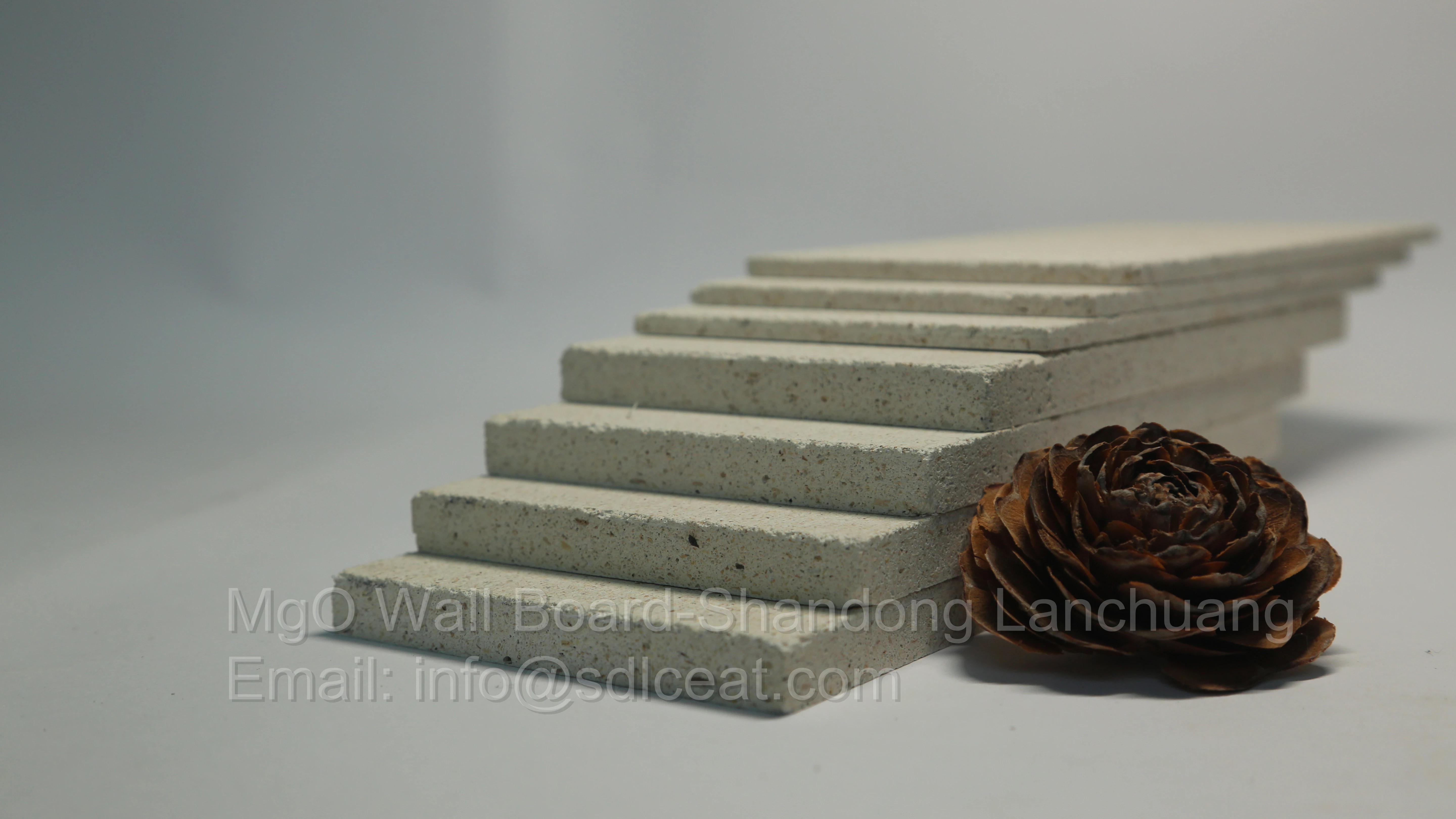 We Make A Difference
Our products are highly energy efficient, non-toxic, and mould- and asbestos-free. Moreover, they are 100 per cent recyclable and they have a low carbon-footprint. Thanks to these "green" features, our products contribute directly to the sustainability of any project in which they are used.

Storage and handling
• It is the responsibility of the builder to ensure that the product meets aesthetic requirements before installation.
• Ensure that all boards are stored under cover and kept dry. If boards become wet they must be dried prior to installation.
• Carry boards in the vertical position as this will avoid bending and possible breakage.
• Our Factory will not be responsible for rectifying obvious aesthetic surface variations following installation.
• Carry boards in the vertical position as this will avoid bending and possible breakage.
• MGO Premium boards must be stored flat on a smooth surface. Precaution should be taken that edges and corners.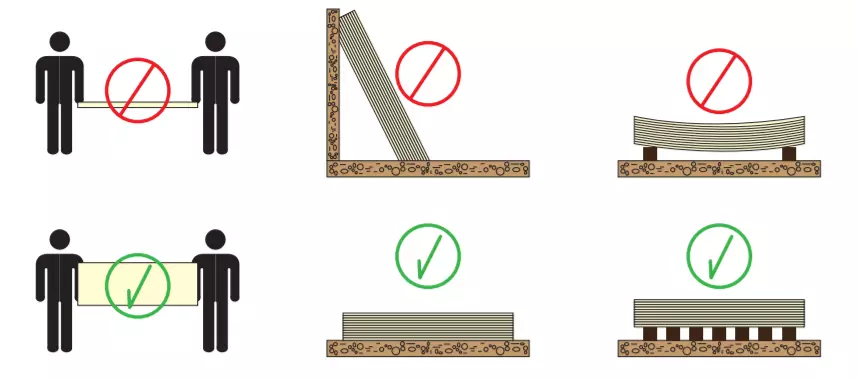 Installation
Install the boards horizontally (crosswise to the profiles) in staggered joints, with the rough surfaces turned outwards, then screw them to the metal framework with special highly corrosion resistant MGO Screws (Ruspert type treatment with salt spray resistance exceeding 1.000 hours) positioned at a maximum centre distance of 200 mm. Leave a space of 3-4 mm between the board edges, filling the space when the first coat of filling is applied.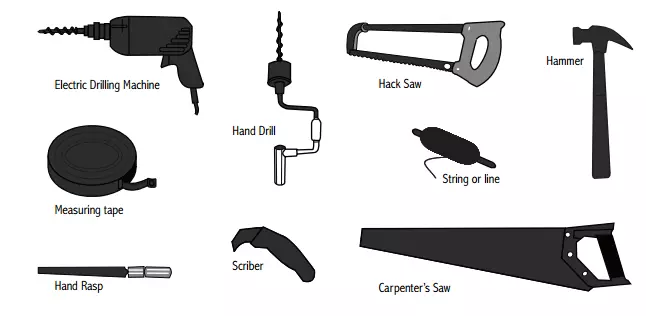 Product Series
Production process: no industrial "three wastes", no toxic substance discharge.
Finished products: fire resistance, high temperature resistance, no release of toxic substances, fully environmentally friendly products, superior performance.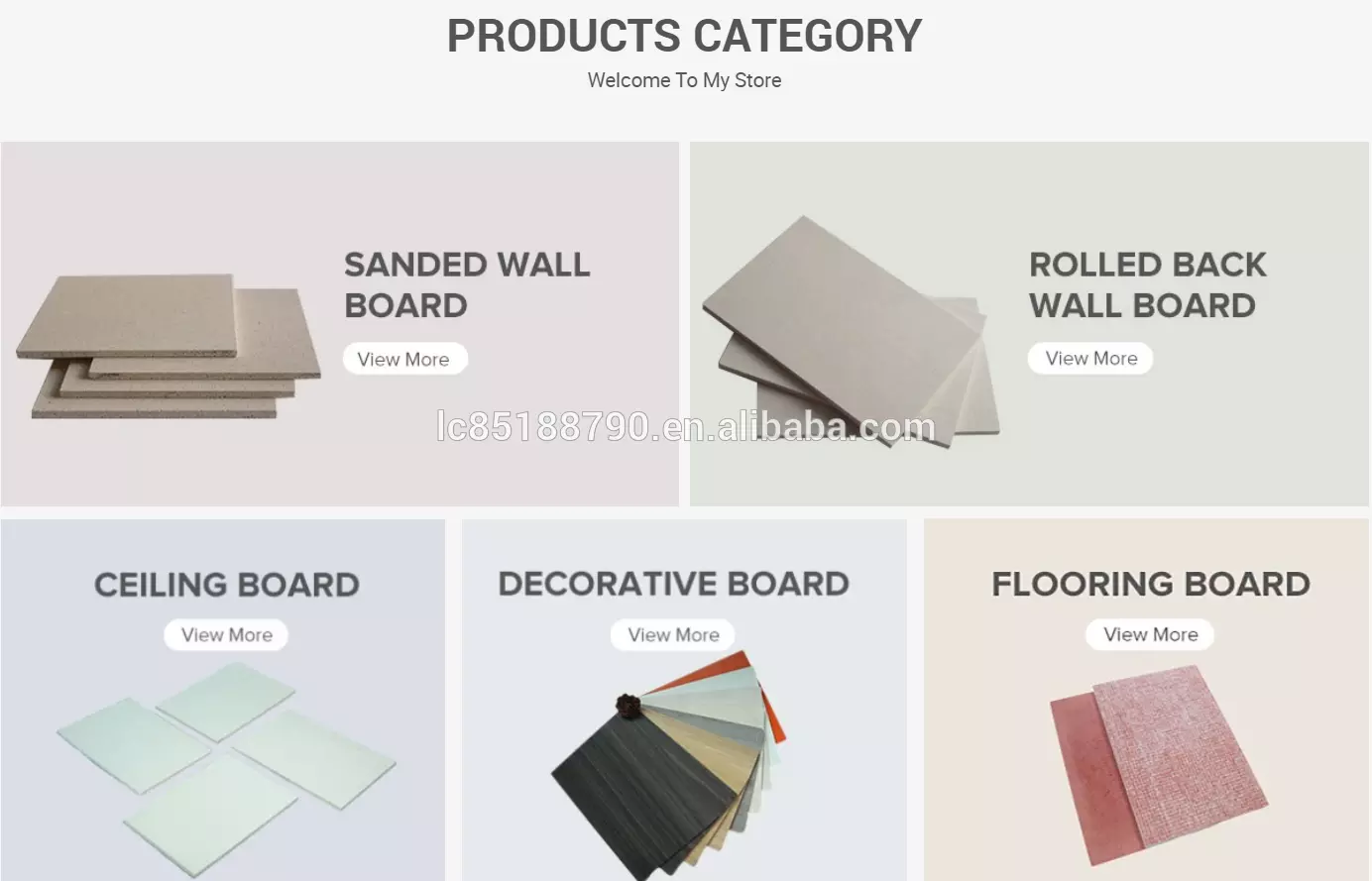 Packing and Shipment
1.Strong plywood pallet
2.Strapped with PET rope
3.Protect corner & edges
4.PE film covered on the 6 surfaces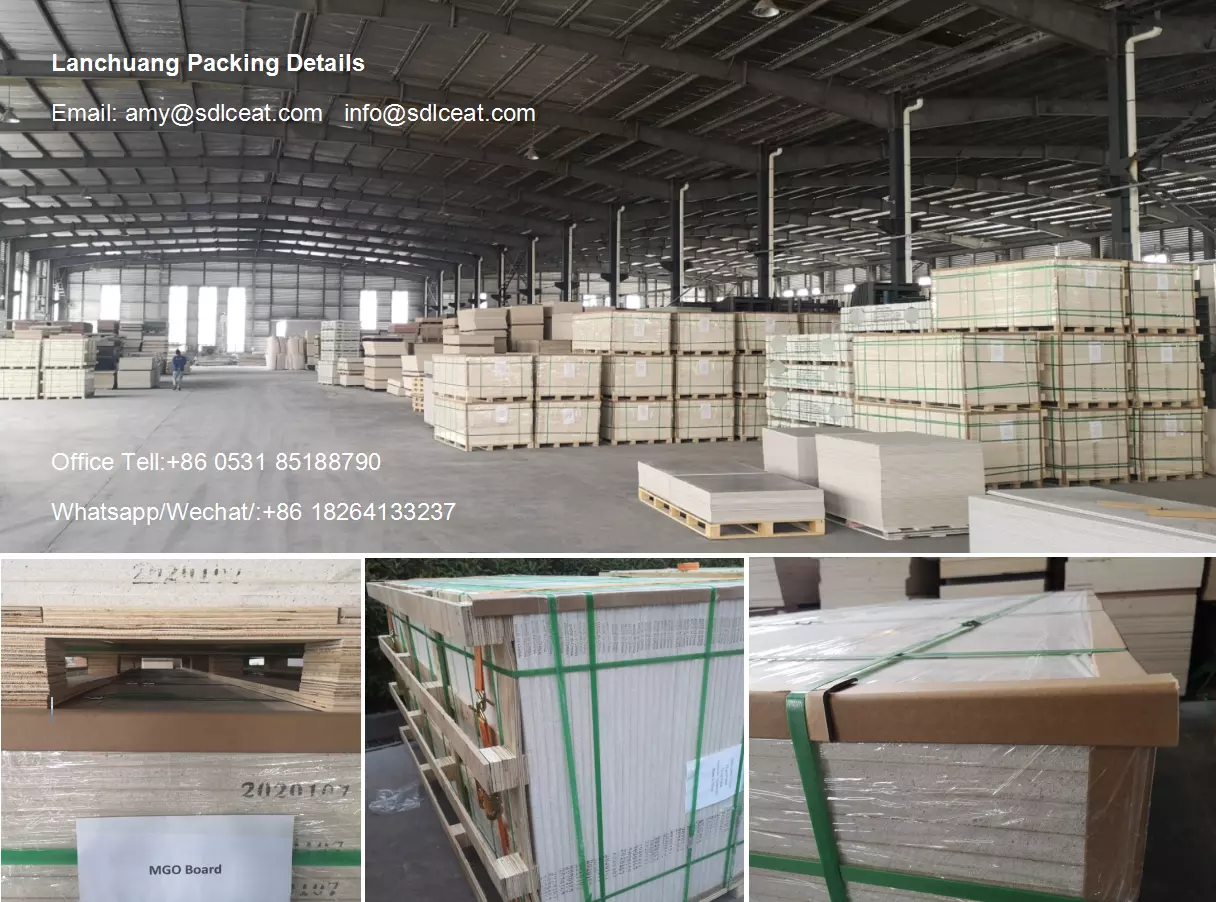 Applications

Contact Us Right Now Freely !
Shandong Lanchuang Economy & Trade Co.,Ltd.
Add:Rm314,#1Building,Yiqu,Liangzhuangxinqu,Jianshe Road,Jinan,Shandong,China.
Office Tell:+86 0531 85188790 Fax:+86 0531 85188391
Whatsapp/wechat: +86 18754133238(Linjing Zhao) +86 18264133237(Amy Zhang)
Email: info at sdlceat.com